NEWCOMER Tafari hunts the big break with his latest single Money in My Pocket. The song shows a different side to the deejay/rapper. However, Tafari is quick to point out that the vocal charisma and charm displayed on the track is nothing new for him.
"I usually showcase my 'rude boy' persona in my lyrics and rhymes as a rapper on my previous releases. I have been singing and deejaying for a long time now. However, as time goes by, boy becomes man, so one's awareness level is heightened and that also transcends into a musical growth," Tafari explained in a recent interview.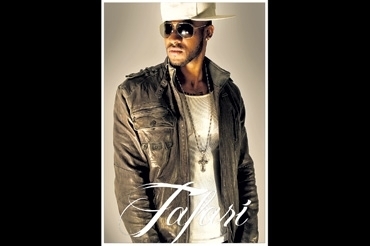 Known in musical circles as the son of legendary reggae artiste Big Youth, Tafari has been knocking on the doors of stardom for more than four years. His more familiar recordings include Aint No Stopping with Junior Reid and Rude Bwoy Warning.
The video for Money in My Pocket was released last week and earned a premiere on TVJ's Entertainment Report. The clip is currently in rotation on RETV, HYPE TV and Tempo.
Questioned on what was the story behind the mid-tempo dance track, Tafari said "During the creative process of my album Rud3 city, I linked up with my producer Noah Mason and he played a few beats for me. When the beat for Money in My Pocket came on I stood up and began pacing the room because of the mystic of the bass-driven reggae-induced track. Right away the feeling hit me. At that time I was listening to a lot of music from the 70s and my father has a song called A So We Stay which I sampled his voice for the intro. It is actually the dub version to Dennis Brown's Money in My Pocket I was relating to it at that particular point in my life. So I basically expressed my perception of having Money in my pocket and not being able to find true love."
The video for Money in My Pocket was directed by Ras Kassa. This was the second time that Tafari had worked with the famed director. They collaborated on Aint No Stopping in 2009.
Said Tafari "Kassa is a Scorpio like myself so we understand each other to a certain level, we have a mutual respect for the other's art, so when we get together its an atmosphere of professionalism in our natural art."
He added "I am quite happy with the finished product because Kassa essentially captured the mystical essence and mood of the record visually."
Not wanting to be compared to his father's work, Tafari readily admits that he is bringing something different to the musical table. "I'm bringing a fusion of Reggae, soul, rap and r&b music of love, uplifting, unification, a soothing vibe that all generation can rock to and be inspired," said he.
He cites that being the son of a legendary artiste has somewhat worked in his favour. "I have the opportunity to get the exposure and to travel the world and perform for thousands of people. When you hear the name Big Youth and Tafari being associated with that as the son, then there is a high expectation of standard and quality and consciousness to look forward to hearing in the music," said Tafari.
Within the next few weeks, Tafari will release a new single Heart Beat of the City on his Rud3 Music label. The accompanying music video which was directed by Ras Kassa will be released simultaneously.