When Sean Kingston reflects on his 16 years of life to write a 16 bar verse, he's got plenty to pull from. Recently signed to Epic Records under multi-platinum producer Jonathan "J.R." Rotem's Beluga Heights label, Sean has found a musical refuge from a difficult childhood.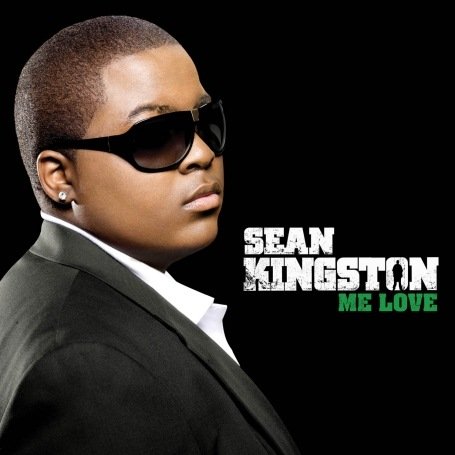 From getting arrested to sleeping in cars and constant relocation, Sean's colorful past weighs heavily in his musical style today. Born on February 3, 1990, Sean Kingston spent his early youth in the Half Way Tree section of his parents' hometown of Kingston, Jamaica hence his name, before moving to Ft. Lauderdale, Florida at age six. By 1996, Sean's love of music led him to a prodigious performance of Whitney Houston's "I Will Always Love You", forever changing his path.
"My mom heard me, and she started bringing me around to family members. Then, I graduated from singing, and started picking up rapping from listening to Ice Cube and Slick Rick." The gangster raps of Cube and the storytelling of Rick the Ruler had a profound effect on the boy, who also was exposed to heavy doses of Buju Banton, Dennis Brown, and Rakim from his young parents. Not only did their music affect Sean, but so did their traits. "I feel like I'm my father, 'cause I got a hustler's mentality; if I want something, I'm gonna get it. I'm like my mom, because we're picky about what we do, but we're always gonna make the right choice," says the 16-year-old today. By his early teens, Sean Kingston was performing his raps throughout South Florida. "I did talent shows and showcases, but I never really battled," he says of his effort to get discovered. With Ft. Lauderdale twenty miles north of Miami, Sean has already shared stages with Trina, Pitbull, Ludacris, Pretty Ricky, and Trick Daddy. Like Trick, Sean has definitely felt the allure of street life. Beginning with a breaking-and-entering charge at age 11, Sean has seen his share of trouble. As the youngest of three supportive siblings, this let down the boy's mother, presently incarcerated herself for identity fraud. "I've been through a lot. I did 21 days in jail, been to boot camp, got sent to Jamaica, slept in cars with my family; I had a rough life," says an appreciative Sean today. Around 2004, Sean began incorporating elements of his Reggae heritage with his rapping abilities. The gifts have allowed Sean's music to have a unique blend of street raps with Caribbean flare and catchy, homegrown hooks. This one-of-a-kind presence eventually led Sean Kingston's music to the ears of chart-topping producer Jonathan "J.R." Rotem (The Game, Rick Ross, Britney Spears, 50 Cent, Rihanna, Dr. Dre, etc.), who quickly saw potential in the teenage rapper. "He sent me two of his early tracks, and I recorded them, and sent them back in two days," says Kingston. Soon after J.R. and Zach Katz signed the artist to their Beluga Heights record label and subsequently Cinematic Music Group Management, a three-way bidding war between Warner Brothers, Atlantic, and Epic/Sony developed. In addition to having J.R. producing the majority of the album, producers Cool & Dre, DJ Khaled, Just Blaze and others are expected to contribute tracks.
In terms of guests, Sean looks forward to appearances by Akon, Rick Ross, Baby Cham and Damian Marley. As hip-hop moves away from the limited expectations of "kiddie rappers," Sean thinks today's young listeners deserve more, "When people hear my music, I want them to be inspired. Whether a White kid or a Black kid, I want them to know, 'Damn, imagine me being in his predicament.'
I want to send messages, and I rep for the streets as a real ass nigga. It's all about being true." As most 16-year-olds are concerned with getting their driver's license, Sean Kingston is sitting in the driver's seat of hip-hop's future, and like late great Biggie Smalls, he's got a story to tell.