Head of Corporate and Regulatory Affairs for British-American Tobacco's Caribbean Operations across the region covering the English, French and Dutch-speaking Caribbean.
What's your earliest memory of Kingston?
I would have to say that would be downtown, Kingston with my Dad. He would take me to choir practice with him at the Coke Methodist Church and I'd often wander around St William Grant Park and the surrounding environs. Of course times were a lot safer.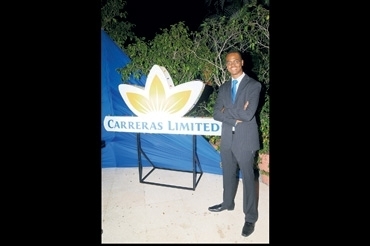 What would you do if you were mayor (of Kingston) for a day?
I think downtown, Kingston has tremendous potential and I would do everything in my power to tap into that potential. Naturally it would take more than a day but I would firstly build a boardwalk around the Kingston Harbour and increase security there, so families and couples could stroll on the boardwalk. Secondly, I'd ramp up the street-cleaning programmes to ensure Kingston remains a clean city. Finally, I'd implement incentives for persons who carpool to reduce traffic and congestion on the roads.
Share with us the title of the last book you read.
The Girl with The Dragon Tattoo by Stieg Larrson.
What's your middle name?
I jokingly tell people it's Deuteronomy but it's really David.
And the last bit of music that stirred your soul?
Rolling in The Deep by Adele.
Which cologne are you currently splashing?
Le Bateleur by Dolce and Gabbana.
Share with us your last bit of retail therapy.
The latest iPod Touch.
What is your preferred beverage?
Appleton VX with Ginger Ale.
What was your most memorable meal in Kingston?
Crab Back Salad from Norma's on the Terrace. Norma always knew how to make the tastiest Crab Back Salad served with her own vinaigrette. I'll truly miss her...
What are your current projects?
I'm currently working on an adult literacy programme with my team in Guyana as well as an environmental programme for reducing carbon emissions in Barbados, St Lucia and Antigua for British-American Tobacco.
What upsets you?
Bad customer service. It really peeves me as I used to be a waiter and I know how important it is to ensure the customer is satisfied.
What are your favourite spots on the island?
Hilton Rose Hall Hotel, Faith's Pen (where I love having the mannish water) and Strawberry Hill...these are a few of my favourite spots.
Share some places in your Black Book.
Shhh! A black book is supposed to be secret. But I guess the common places you'd find are restaurants such as Red Bones, China Express, East Japanese and effective this vacation Raffaele's.
Finally what's your philosophy?
George Bernard Shaw said it best: "Some men see things as they are and ask why... I dream things that never were and ask, Why not?"