The creator of James Bond may have built his dream house on the north coast 60 years ago, but with its huge, unglazed picture windows, tropical outdoor bathrooms and screening room open to the swimming pool, the way its design blurs the distinction between outside and in is thoroughly contemporary.
The villa's history, on the other hand, recalls the good old days of grand-scale hedonism. Noel Coward was the first paying guest in 1952, and after he acquired a house of his own nearby, a steady stream of celebrities including Lucian Freud, Katharine Hepburn, Evelyn Waugh, Cecil Beaton and John Gielgud were entertained between the two properties.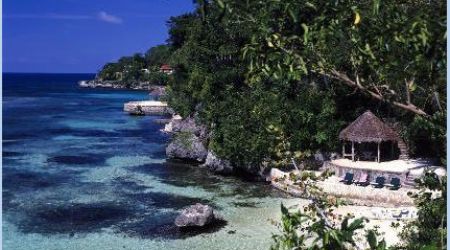 Half a century on, things have come full circle. Prior to marrying Ann Rothermere, Fleming was involved with Blanche Blackwell, the Jamaican socialite whose son Chris now owns the property. A philanthropist as well as a phenomenally successful entrepreneur, he is about to realise his dream of parlaying the villa and its neighbouring cottages from a small resort into a residential estate to revitalise the nearby hamlet of Oracabessa.