Crane Ridge Resort, 2 BR Apartment, Pool, Jacuzzi, Tennis Court, Dunns River, Dolphin Cove, Beach, Ocho Town centre
Crane Ridge hotel, 2 bedroom apart, pool, jacuzzi, tennis courts
The Resort is situated on 19 acres of lush landscaped gardens with 90 story residences surrounding a freshwater swimming pool, swim-up bar, whirlpool and bar. The hotel's open-air restaurant serves local and international specialties for breakfast, lunch and dinner.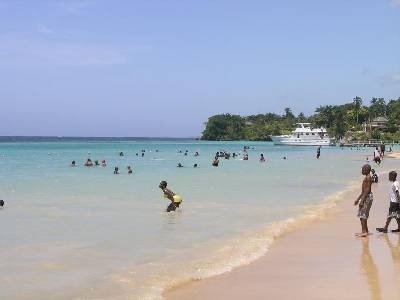 There are also two tennis courts and a Spa. The accommodations at Crane Ridge feature large private balcony with views of the Caribbean, the Ocho Rios coastline or the resort grounds and pool.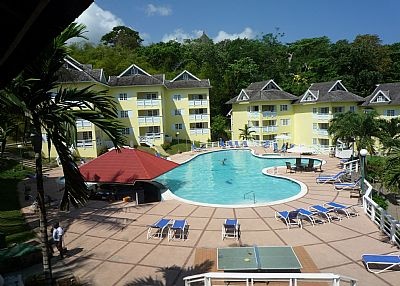 Room Amenities include satellite TV, air conditioned, spacious closets, in-room safes, irons & ironing boards, telephones and equipped kitchenettes.
For recreation there are two lawn tennis courts as well as table tennis. In addition to a variety of water sports, have an exhilarating climb of the world famous Dunn's River Falls (5 minutes away). beach just 10 minutes walk away which offers a variety of water sport activities, The Ruins. This Jamaican-Chinese restaurant is set in lush grounds and features cascading waterfalls and small pools with exotic fishes for your viewing pleasure. Dolphin Cove Ocho Rios, St. Ann. Right across from Dunns River Falls is a new attraction where visitors can swim or if you can't swim touch the dolphins. Shaw Park Botanical Garden. Ocho Rios, St. Ann